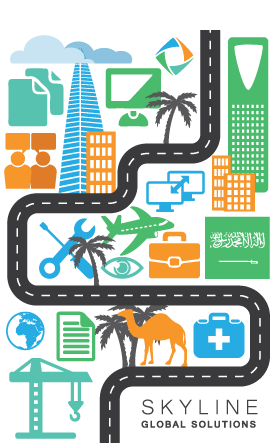 About Skyline
Skyline Global Solutions was founded in 2007 in order to meet the high demand for exceptional professional services in the corporate world. What began as a small recruiting and consulting company has grown to provide the most promising talent and consulting services to an array of industry sectors. Our history of proven success has enabled Skyline to expand the scope of service offered and provide quality Medical Supply and Distribution Services in addition to recruiting and consulting.
Our in-depth knowledge of the recruiting industry gives us an advantage in identifying the most qualified people for each of our clients. Strong relationships with our partners and regional governmental agencies have supported rapid growth and shared achievement. The dedicated Skyline team is committed to producing professional and efficient solutions with the purpose of allowing our clients to confidently focus on their own business objectives.
Ready to Contact a Representative?
Get Connected here