Explore the World Around You
Teaching abroad offers an unparalleled opportunity to travel and become immersed in the cultures of the world. Candidates enjoy exploring new cities and international experiences everyday, all while investing in the lives of students. Teaching abroad is your chance to explore the world around you without sacrificing the success of your career.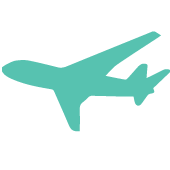 Gain a Global Perspective While Investing in Your Future
In addition to the incredible appeal of traveling to a new and exciting country, teaching abroad offers candidates an unparalleled opportunity to build their resume. Candidates will gain independence, professional experience, and a global perspective that is vital for succeeding in the modern workplace. Teaching English abroad is not only an investment in the lives of international students, but also an investment in the future success of your own career.

Gain a global perspective
Broaden your knowledge and experience by adapting to life and work in a new community and culture. Teach English abroad and experience the richly varied world of international schools, small class sizes, motivated students and high standards.

Invest in the lives of students
Make a difference in the lives of children around the world. You can influence the lives of business professionals, adult language learners, children in public schools and private language schools not just by teaching English, but by exposing them to someone new and different.

Build your resume
Work in fascinating and diverse multicultural environments ranging from host country schools to schools catering mainly for expatriates—and everything in between. Teaching overseas is an excellent career choice, and one that could positively transform your life.

Save money
Live comfortably with the potential for significant savings. Gain independence! Schools will usually offer attractive tax-free salaries and many other benefits such as housing, annual home leave with round-trip air fares, health insurance and so on.

Cultural Immersion
Enjoy an attractive lifestyle and unparalleled opportunities for travel. Teaching abroad is a shift from the ordinary. Experience new food, people, and sights not just as a tourist, but as part of the community.

Attractive Teaching Packages
Qualified English teachers in Saudi Arabia can realistically expect to make $2,400- $3,500 tax-free a month with many other benefits. Saudi Arabia offers the largest number of teaching positions in the region, with a large numbers of job opportunities available to English teachers.
Ready to Contact a Representative?
Get Connected here