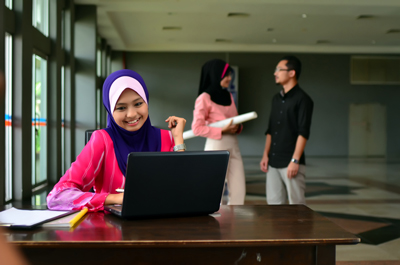 International Placement
Skyline Global Solutions is the leading regional recruitment agency in Saudi Arabia. We identify and acquire the most promising teachers that are prepared to travel internationally. With a stable client retention rate and a high growth pattern from client referrals or inbound requests, Skyline is one of most stable recruitment agencies in the region.
Start Here
7 Reasons to Choose Skyline for Your International Recruitment

Proven Success
Skyline has over 6 years of experience recruiting qualified teachers with a 100% client retention rate. With a database of over 200,000 teachers located worldwide, Skyline is able to meet our clients' needs quickly and completely. Whether the client needs 1, 10, or 100 teachers, Skyline has the resources meet every demand.

Reliable Partnerships
Skyline's reputation as the leading regional recruitment agency has created strong relationships with top Institutions, Universities, Primary/Secondary Institutions, as well as International Schools to hire quality teachers from all over the world.

Experienced, Qualified teachers
Skyline has successfully recruited teachers from across the globe including the US, UK, Canada, South Africa, and Australia. We also have many non-native English speaking teachers in our database.

Advertising & Marketing Presence
We attract qualified candidates through an aggressive advertising presence on various mediums including internet, radio, newspaper, email blasts, and partnerships we have developed over the years.

Business Development Aid
The success of our recruitment is paramount, which is why a local Skyline Business Development Manager is assigned to provide each client with the service they deserve.

Streamlined Management
We manage all of the Advertising, Pre-screens, Interviews, and Visa Processing so that our clients don't have to. In order to ensure a streamlined process, our recruiting process has been developed to relocate teachers in the most efficient manner. From Interview to Deployment, Skyline covers it all.

A Resource for Candidates
In order to prepare our recruits for their teaching abroad experience, our recruiters go above and beyond in customer service to ensure each candidate is educated on cultural norms and data regarding their destination.
See what teachers are saying about Skyline
"I did not have to worry about anything while I adjusted to the diverse culture around me! "
"I believe that learning is a lifelong process, and international education is another amazing step of that process. We learn languages, cultures, and teaching methods from others; this beautiful exchange enables us to live harmoniously with other people from all walks of life. Skyline made finding and acquiring an international education opportunity with a respected institution extremely easy. Once I arrived in Saudi Arabia, I felt warmly welcomed by both Skyline representatives and the University staff. I did not have to worry about anything while I adjusted to the diverse culture around me! 2013 was a challenging, but at the same time beautiful, year."
- International Teacher, University, Saudi Arabia, 2013
more testimonials
include("testimonials-include.php"); ?>
fewer testimonials
Ready to Recruit the Best Candidates?
Get Started here